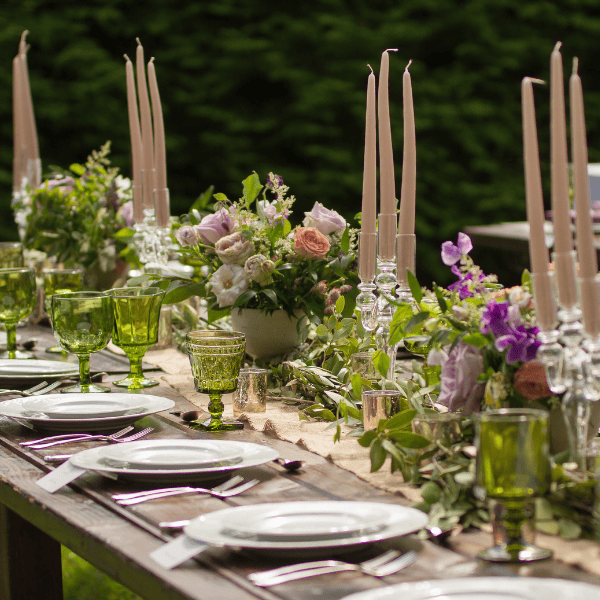 If you're planning a special, once-in-a-lifetime event in the Tampa area, permanently purchasing the tables, chairs, and everything else that you might need doesn't really make sense. Luckily there are Tampa area event rental industry leaders, such as Gabro Event Services, that can supply what you need at a price you can afford.
Let's take a look at how to choose the right pieces for any event and why Gabro should be your go-to for all event rentals in Tampa Bay.
Why Rent?
Briefly, let's answer a question that we receive a lot—why go through a rental service rather than purchase the items your event needs?
Here are five reasons:
Renting is far less expensive
You don't have to be concerned with storage issues.
You won't need to factor in transportation logistics or cost.
You can rest easy knowing our operations crew will set-up and take-down all rental items.
Your furniture is always clean, of quality, and on trend
Choosing The Right Pieces
Now that you know the benefits of renting, here are some questions to answer in order to narrow down the pieces that will best suit your needs.
Is Your Event Indoors or Outdoors?
The kinds of tables, chairs, and furniture, as well as your choice of lighting should be tailored to whether your event will be taking place in a conference room or under a tent at a winery.
How Many Guests Are You Expecting?
This seems like an obvious consideration, but it's always worth remembering that an event for 50 will likely require a different set-up than an event for 150. As such, depending on the size of your guest list, you should make accommodations accordingly when ordering event rentals in Tampa Bay.
Is Your Event Formal or Casual? Business or Socially Oriented?
Are you hosting a wedding? A company retreat? A family reunion?
Knowing the atmosphere you want to facilitate and selecting corresponding furniture, lighting, and flatware can help determine how your guests will engage with the space and one another.
For example, round tables might inspire professional and focused collaboration, while loveseats and circular couches attached to end tables will better create an ambiance for relaxed and personal encounters.
Gabro Event Services Has Everything You Need
If you're in need of event rentals in Tampa Bay, Gabro Event Services is here to help. We can provide rental furniture for events of any size or style aesthetic. Ultimately, we know that your story is what counts, which is why we make it ours from the moment you walk into our offices. So let us guide you toward a fun and stress free event that your guests are sure to never forget.
Get started by browsing our gallery for inspiration, or contact us today to set up a consultation! You may also call us at 877-870-9193.